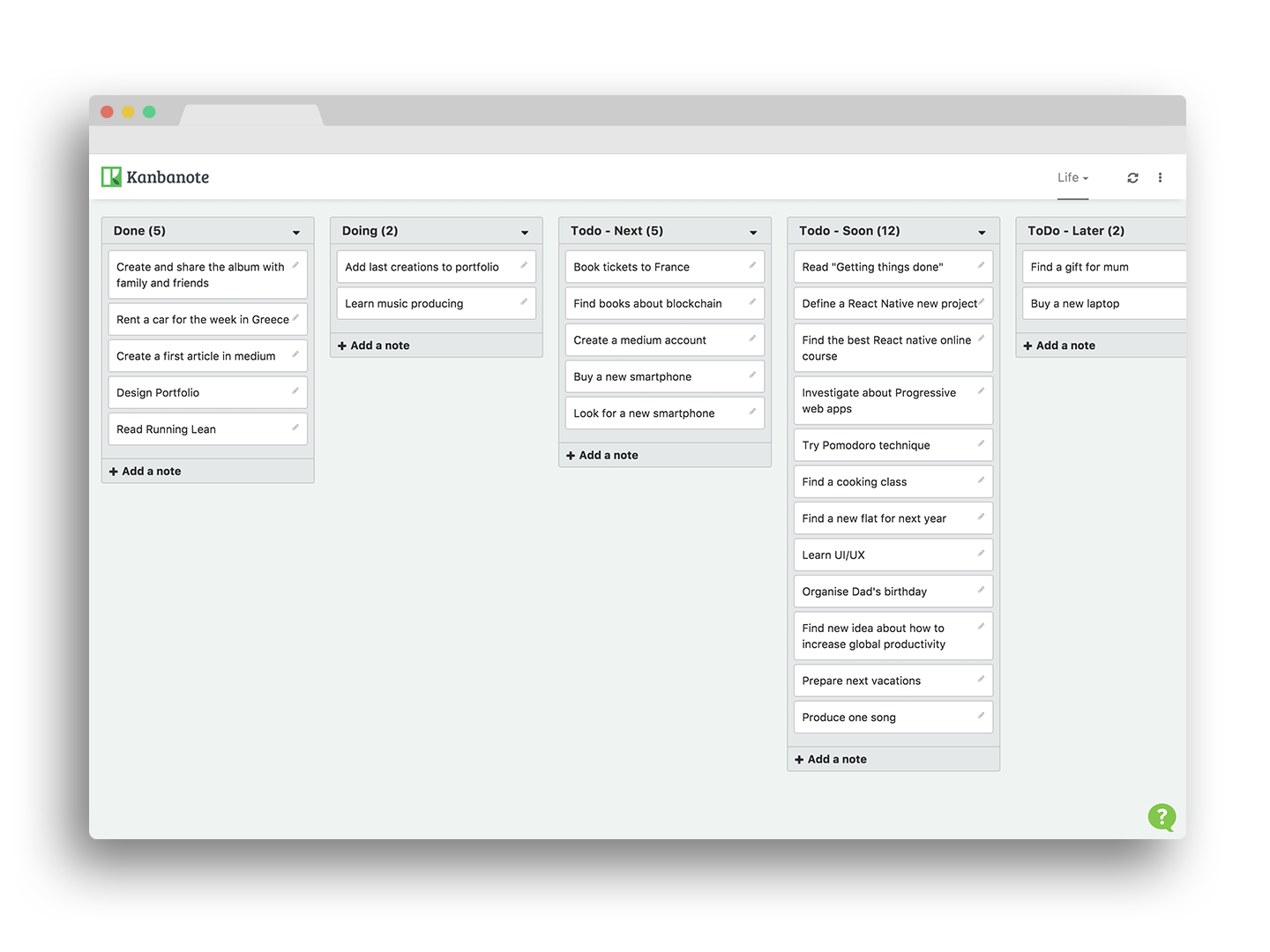 Bring the power of Kanban to Evernote
Evernote provides a powerful service to organize your documents, ideas, notes, and even your tasks. But it's not visual enough to fully control your tasks and that's where Kanbanote comes in. By adding the Kanban view, multi-board, and drag'n'drop functionality it turns your Evernote in to a true productivity tool.

Kanbanote is optimized for Getting Things Done methodology combined with The Secret Weapon method.
Set up your Kanban in 2 minutes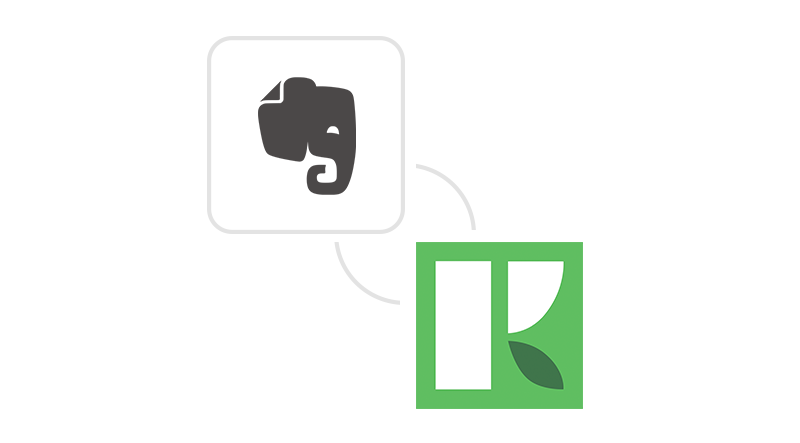 Connect with Evernote
Use your Evernote credentials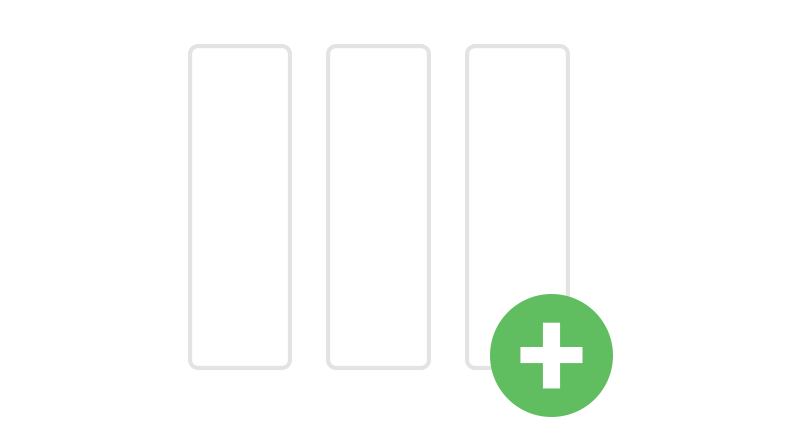 Create your lists
Create each list based on your Notebooks and/or Tags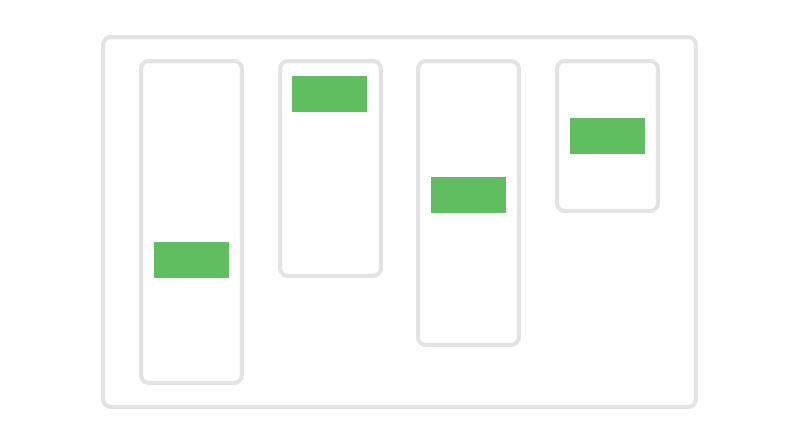 Enjoy the view
You can now create, update, and drag'n'drop your notes
Automate your life
Boost your productivity by integrating Kanbanote with Google Inbox or any third party service of your choosing.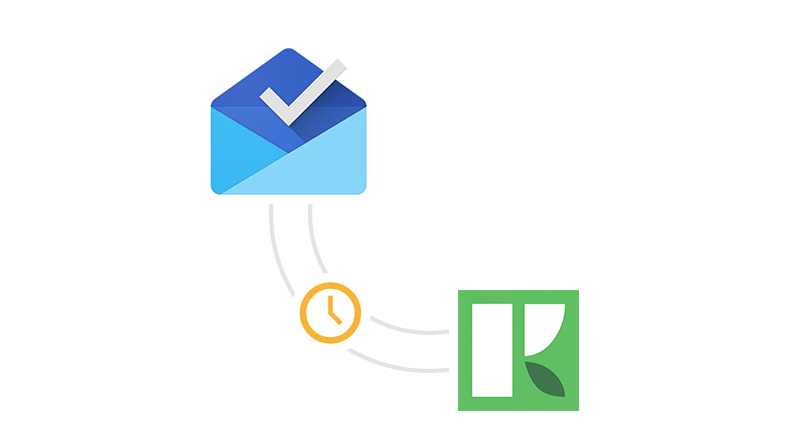 Integrate with Gmail
Use snoozever to get your Gmail snoozed emails directly to your Evernote/Kanbanote

Connect with Gmail
Integrate with any other app with IFTTT
Connect any app to Evernote/Kanbanote with IFTTT (If This Then That)

Connect with IFTTT

Integrate with any other app with Zapier
Connect any app to Evernote/Kanbanote with Zapier

Connect with Zapier